Hangry's
Our mission is simple: when you walk in Hangry, you'll leave happy.
We are a family owned restaurant that makes each customer feel like they're eating a meal in Grandma's kitchen. We pride ourselves on a pet-friendly, family-friendly, and flavor friendly environment. 
Our promise? To always serve up good mood food. 
View menu
Experience One of the Best Restaurants in Spokane
Locals know that when it comes to finding the best Spokane food, Hangry's is where it's at.
As a small cafe in Spokane, we pride ourselves in offering some of the best food around. We offer all there is to love about honest, American food, while holding a spot as one of the top restaurants in Spokane. This means hearty breakfasts, the best lunch you've ever had, and plenty of classic offerings for something sweet after a meal.
To see what all the fuss is about, check out our menu for more.
Owned and operated by second generation restaurateurs, Hangry's serves up quality and atmosphere that locals love. Stop in and pick up a sandwich, salad, burger, fries, or even one of our amazing classic milkshakes. On our menu, there is something for everyone.
Hangry's does a lot of things right, but we are most proud of our out-of-this-world, crazy-gourmet, burgers. Our selection includes everything from family-inspired classics, to patty melts, bacon cheeseburgers, smokehouse brisket, brown sugar BBQ, and even a creation we like to call the Little Hangry.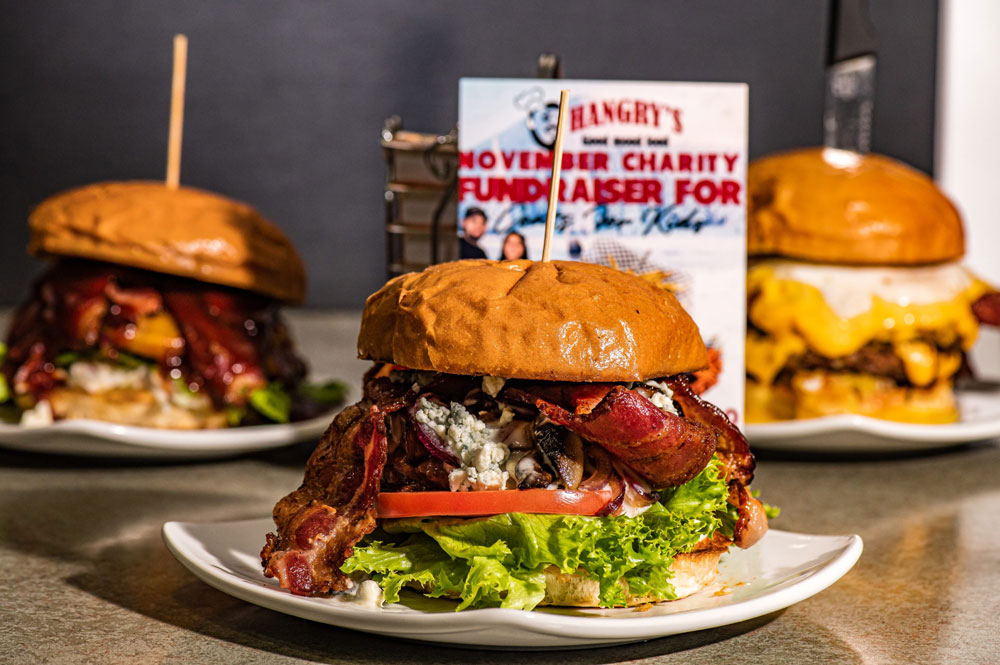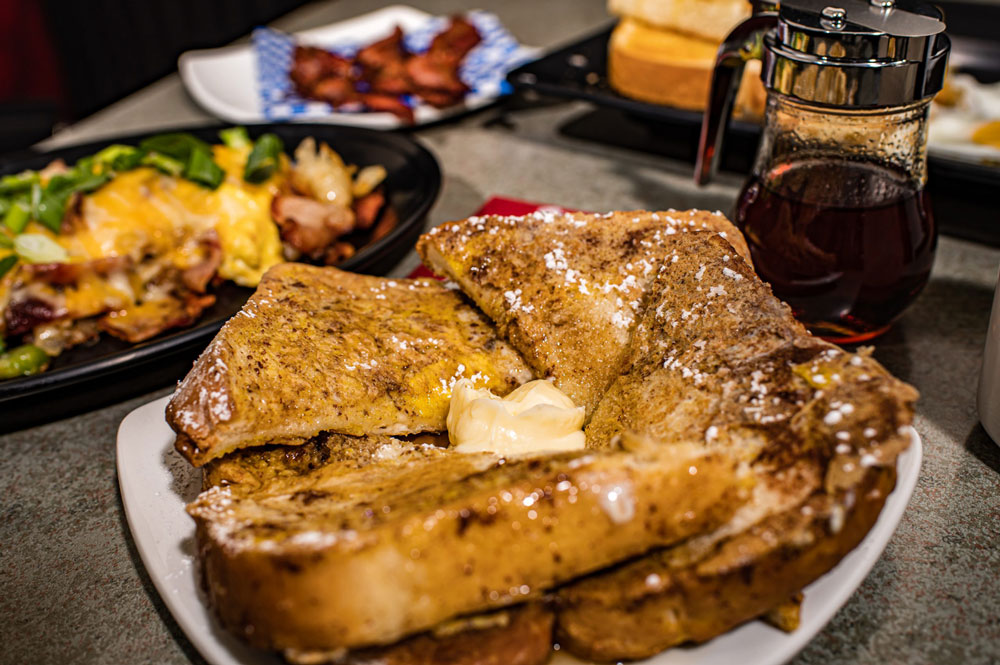 No matter who you are, it's difficult to beat good breakfast food. Whether you're in the mood for strips of bacon and breakfast sausage, or a simple scrambled egg, breakfast gets you going. Oh– and for those with a sweet tooth, we'll make some french toast just for you.
Dine-in and Take-out Friendly
Maybe we're a little partial, but we think Hangry's is the most fun place to eat in Spokane. This is why we cultivated family and pet-friendly restaurants to share our amazing meals with the local community. 
We also understand that sometimes you want good food on the go. For the best take-out in Spokane, call ahead and get everything you love about Hangry's food packaged and ready to go when you are.